Notes to Self
A journal for self-care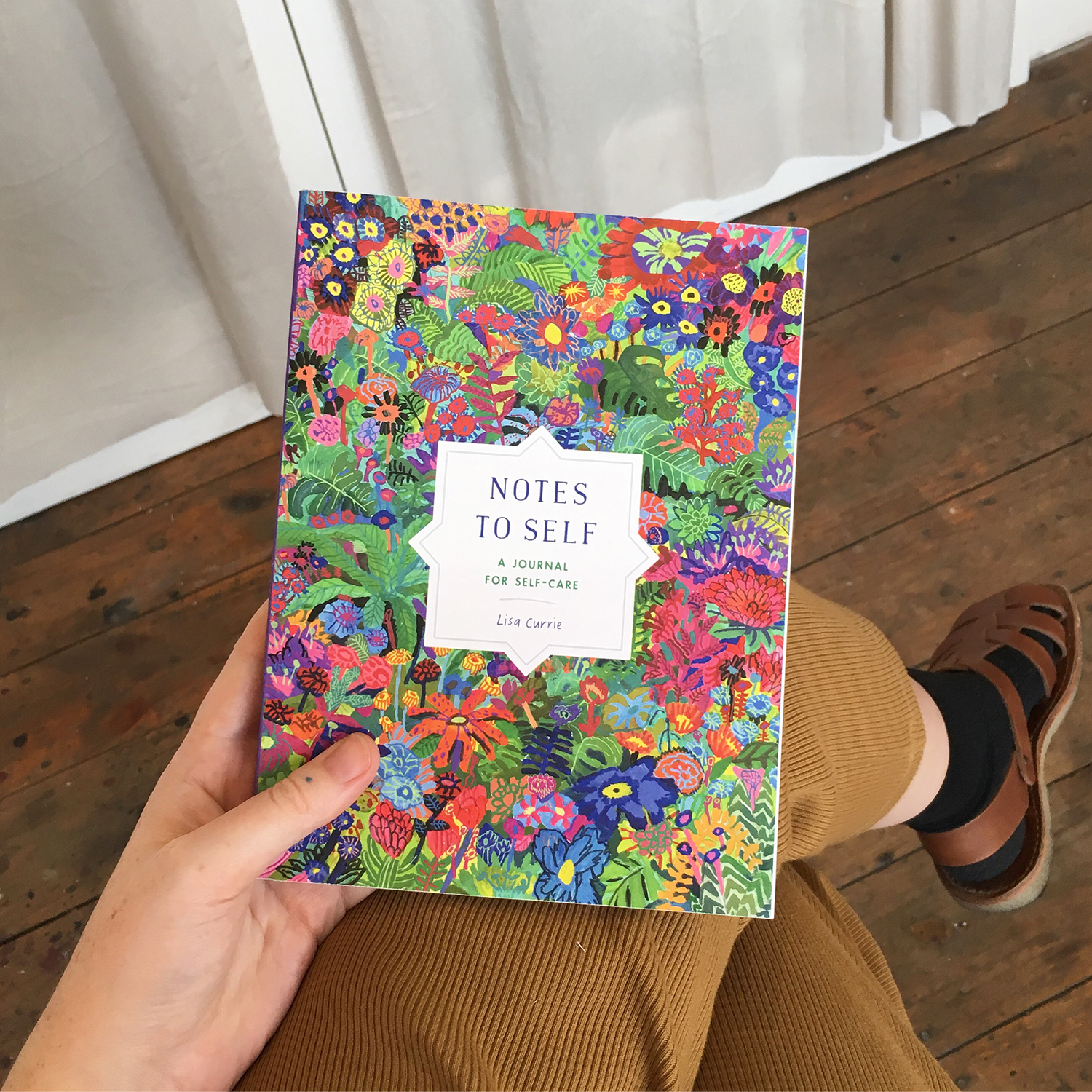 While I was making this book I kept coming back to the gentle question:
how can I do my best with the body and mind I've got today
? Each illustrated page helps you to answer this question in a different way. Always with compassion for self and enough tenderness to really get to the heart of it.
My focus was on simplicity, so you're able to check-in with yourself in a meaningful way, even on scattered or busy days. Also a lovely introspective book to lounge with on a Sunday afternoon, pen in hand and some sunshine on your cheek.
I feel very lucky that artist
Tara Booth
painted this beautiful wild garden for the cover. When I was working in aged-care I had a sweet client in her 90s who gave me a tour of her garden. She told me,
These roses are my medicine!
And that always makes me smile.